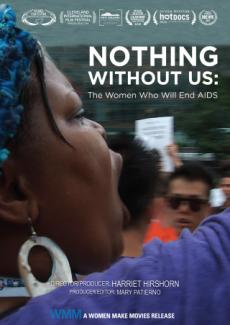 Virtual
NOTHING WITHOUT US tells the inspiring story of the vital role that women have played - and continue to play - in the global fight against HIV/AIDS. Combining archival footage and interviews with female activists, scientists and scholars in the US and Africa, Nothing Without Us reveals how women not only shaped grassroots groups like ACT-UP in the U.S., but have also played an essential part in HIV prevention and treatment access throughout sub-Saharan Africa. From beauty parlors in Baton Rouge to the first HIV clinic in Burundi, this film looks boldly at the unaddressed dynamics that keep women around the world at high-risk for HIV, while introducing the remarkable women who have the answers to ending this 30-year old pandemic. As the history of AIDS activism is being written, women, particularly women of color, are being written out of it. This documentary will be a step in restoring women's crucial role in the history and present-day activism around HIV as well as bolstering the work of women everywhere still fighting for their lives (via WMM.com).
CLICK HERE to access the Virtual Watch Page for this film. Password: NOTHMOVIE21
Available to stream 24/day at your convenience from Monday, March 14 at 10am - Friday, March 18, 2022 at midnight. Contact Terri at TLHAT@uga.edu for more information.
A complete list of Women's History Month programming at the University of Georgia is available online: download the poster calendar HERE or visit https://iws.uga.edu/events/Women%27s-History-Month