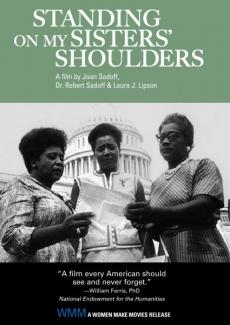 Virtual
Standing on My Sisters' Shoulders: A missing chapter in our nation's record of the Civil Rights movement, this powerful documentary reveals the movement in Mississippi in the 1950's and 60's from the point of view of the women who lived it – and emerged as its grassroots leaders. Their living testimony offers a window into a unique moment when the founders' promise of freedom and justice passed from rhetoric to reality for all Americans. Through moving interviews and powerful archival footage, this film weaves a story of commitment, passion and perseverance and tells the story of the women fought for change in Mississippi and altered the course of American history forever.
Click HERE to access the Virtual Watch Page, or visit https://www.wmm.com/virtual-screening-room/standing-on-my-sisters-shoulders-watch-page-university-of-georgia/. Password: UGWATCH21
Film will be available to stream 24/day at your convenience from Monday, March 1 - Friday, March 5, 2021. Contact Terri at TLHAT@uga.edu for more info.
A complete list of Women's History Month programming at the University of Georgia is available online: download the poster calendar HERE or visit https://iws.uga.edu/events/Women%27s-History-Month