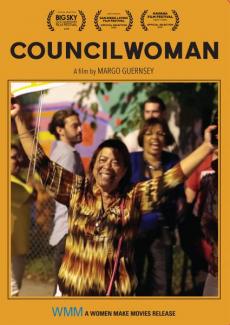 Online
Councilwoman: The inspiring story of Carmen Castillo, an immigrant Dominican housekeeper in a Providence hotel who wins a seat in City Council, taking her advocacy for low-income workers from the margins to city politics. This film follows Castillo's first term as she balances her full-time day job as a housekeeper with her family life and the demands of public office. She faces skeptics who say she doesn't have the education to govern, the power of corporate interests who take a stand against her fight for a $15 hourly wage, and a tough re-election against two contenders. As Castillo battles personal setbacks and deep-rooted notions of who is qualified to run for political office, she fiercely defends her vision of a society in which all people can earn enough to support themselves and their families.
Click HERE to access the Virtual Watch Page, or visit: https://www.wmm.com/virtual-screening-room/councilwoman-watch-page-university-of-georgia/ Password: UGWATCH21
Available to stream 24/day at your convenience from Monday, March 29 at 10am - Friday, April 2, 2021 at 11:55pm. Contact Terri at TLHAT@uga.edu for more information.
A complete list of Women's History Month programming at the University of Georgia is available online: download the poster calendar HERE or visit https://iws.uga.edu/events/Women%27s-History-Month