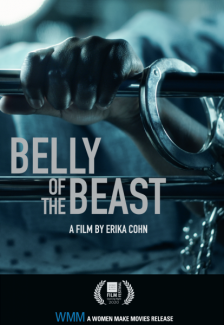 Virtual
Belly of the Beast: When a courageous young woman and a radical lawyer discover a pattern of illegal sterilizations in California's women's prisons, they wage a near-impossible battle against the Department of Corrections. With a growing team of investigators inside prison working with colleagues on the outside, they uncover a series of statewide crimes -- from inadequate health care to sexual assault to coercive sterilizations -- primarily targeting women of color. This shocking legal drama captured over 7-years features extraordinary access and intimate accounts from currently and formerly incarcerated people, demanding attention to a shameful and ongoing legacy of eugenics and reproductive injustice in the United States.
Click HERE to access the Virtual Watch Page, or visit: https://www.wmm.com/virtual-screening-room/belly-of-the-beast-watch-page-university-of-georgia/ Password: UGWATCH21
Available to stream 24/day at your convenience from Monday, March 8 at 10am - Friday, March 12, 2021 11:55pm. Contact Terri at TLHAT@uga.edu for more information.
A complete list of Women's History Month programming at the University of Georgia is available online: download the poster calendar HERE or visit https://iws.uga.edu/events/Women%27s-History-Month