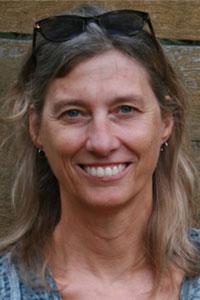 Special Collections Libraries Auditorium, rm. 271
Special Information:
FREE, open to the public
"Diversity, Flexibility, and Instability: How the New Economy is Shaping Leadership Opportunities for Women"
Presented by Christine L. Williams, Professor of Sociology and the Elsie and Stanley E. Adams, Sr. Centennial Professor in Liberal Arts at the University of Texas at Austin.  She received her Ph.D. in sociology from the University of California, Berkeley.  Her research focuses on gender, race, and class inequality in the workplace.  Professor Williams is the recipient of the American Sociological Association's Jessie Bernard Award, a lifetime achievement award "in recognition of scholarly work that has enlarged the horizons of sociology to encompass fully the role of women in society."  She was also awarded the Distinguished Lecturer Award and the Feminist Mentor Award given by Sociologists for Women in Society. 
Dr. Williams' most recent publications analyze gender inequality and diversity culture in the oil and gas industry.  Her most recent book, Inside Toyland:  Working, Shopping, and Social Inequality, exposes how the social inequalities of gender, race, and class are embedded within consumer culture through an examination of low-wage retail work.  Two previous books focus specifically on gender discrimination at work.  These prior works were based on studies of men and women in nontraditional (gender atypical) occupations, such as men in nursing and women in the U.S. Marine Corps.  She has also studied sexuality, homophobia, and sexual harassment in a wide variety of workplace settings. A co-edited book, Gender & Sexuality in the Workplace, was published in 2010.  Dr. Williams edited the journal, Gender and Society, from 2003-06. She chaired the Department of Sociology from 2010-14.
Professor Williams teaches course in gender, sexualities, labor and labor movements, and qualitative research methods.
Click here to see the full calendar of events for Women's History Month 2017.