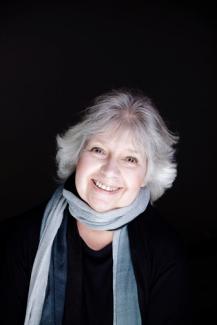 Miller Learning Center 101
Special Information:
Free, Open to the Public, Blue Card and First-Year Odyssey Event
"A New Sisterhood for the Age of Twitter"
This year's keynote speaker is award-winning poet, novelist, political theorist, feminist activist, journalist, editor and best-selling author, Robin Morgan. She is the founder and president of The Sisterhood is Global Institute, co-founder of GlobalSister.org, and co-founder of The Women's Media Center, with Gloria Steinem and Jane Fonda. She has published more than 20 books, including the now-classic anthologies Sisterhood is Powerful and Sisterhood is Global.  Sisterhood is Powerful was cited by the New York Public Library as "One of the 100 most influential books of the 20th Century." In 1990, as Ms. Magazine Editor-in-Chief, she re-launched the magazine as an international, award-winning, ad-free bimonthly.  She is a recipient of the National Endowment for the Arts Prize in Poetry and numerous other honors. Robin Morgan is considered one of the founders and leaders of contemporary feminism in the United States and a leader in the international women's movement for 30 years. 
Reception to immediately follow the lecture.
Hear Robin Morgan discuss the vastness of global feminism: http://www.youtube.com/watch?v=P7IgmsghUkc
Hear Robin Morgan discuss her latest book, Fighting Words: http://www.youtube.com/watch?v=h3AhI2wfuYc
See Robin Morgan participating on a panel discussion entitled "From Frontlines to Headlines: Documenting Feminist Movement(s)": http://www.youtube.com/watch?v=K1R_3npJi7c