Image: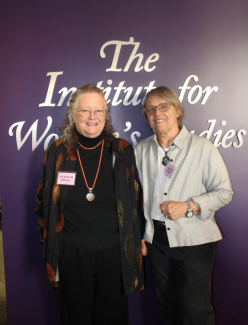 Patricia Del Rey is the founding director of Women's Studies at the University of Georgia, who built on the certificate program established by Maija Blaubergs in the 1970s and maintained by a group of faculty in the 1980s.  Under Del Rey's leadership, beginning in 1988, the Women's Studies Program grew to include an expanded curriculum with an undergraduate major and minor.  She also created 11 jointly appointed faculty positions and three staff positions.
In 1987 Heather S. Kleiner was working as an academic advisor in the College of Arts and Sciences when her feminist activism led her to join with the faculty steering committee to revive the Women's Studies Program.  Serving under Dr. Del Rey, Kleiner played many roles as part of the new Women's Studies Program, including academic advisor, acting coordinator, curriculum development, and outreach, ultimately serving as the associate director.  
Kleiner's administrative support strengthened the Women's Studies Program as it grew under Del Rey's directorship to include the first courses with the Women's Studies WS Prefix, the addition of several faculty and staff members, and the creation of numerous feminist focused outreach programs: the University of Georgia's annual recognition of National Women's History Month; the annual reception honoring women faculty; and the weekly "brown bag" Friday Speaker Series. All of these events continue to take place on the University of Georgia campus today.  The annual Andrea Carson Coley Lecture in LGBTQ Studies, which is sponsored by a donation originally received and stewarded by Del Rey, and was a first of its kind on university campuses when it debuted in 1995, also continues to bring cutting-edge LGBTQ scholarship to this campus today.
Del Rey retired in 2001, but returned to IWS in 2010 as a part-time professor to teach the graduate Introduction to Women's Studies course, which she taught each Spring until 2016. Since Kleiner's retirement in 2000, she has remained an inspiration to the faculty, students, and staff of the Institute for Women's Studies.
Both women are pioneers and life-long friends of Women's Studies at UGA, and the scope of their impact is enormous.  In November 2016, we honored their legacy by officially dedicating spaces in our Gilbert Hall offices to both of them.  A dedication ceremony was held on Wednesday, November 16, at which we unveiled the Patricia Del Rey Seminar Room (Gilbert Hall 35) and the Heather S. Kleiner Conference Room (Gilbert Hall 19).  These rooms will be considered historical markers of their dedication and commitment to building Women's Studies on this campus and in our community.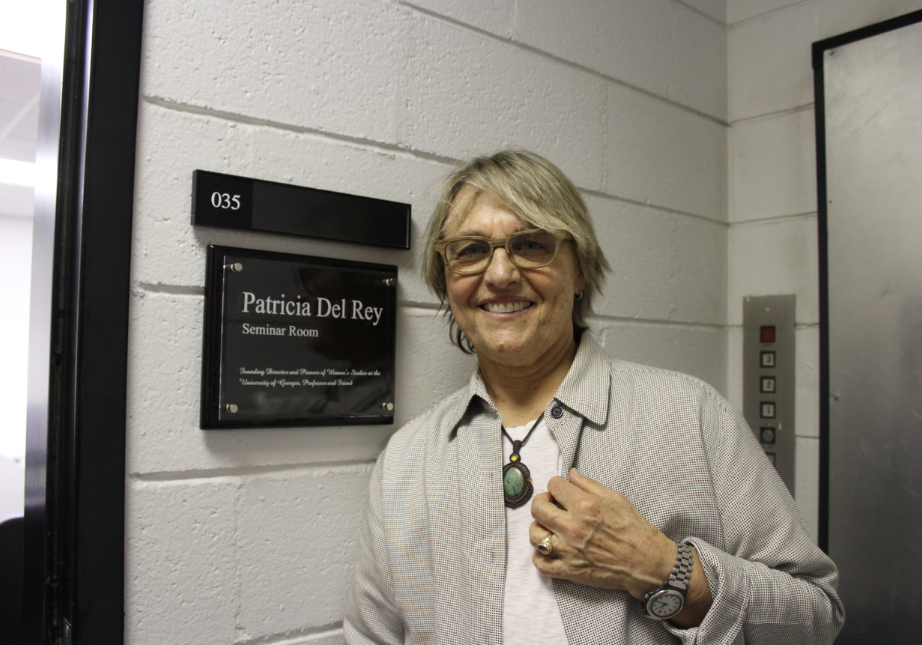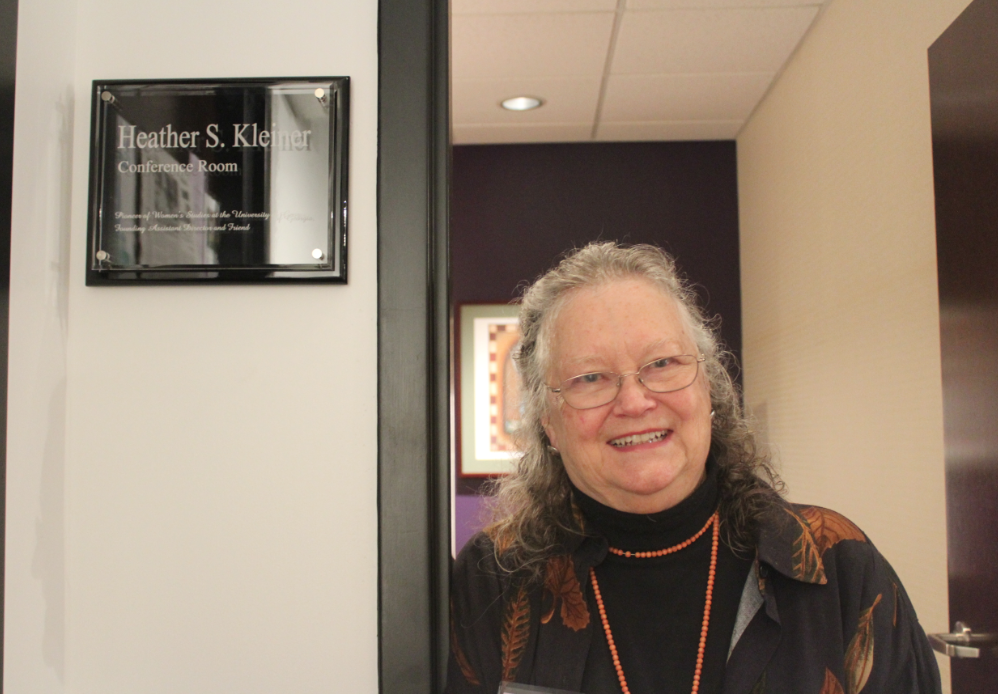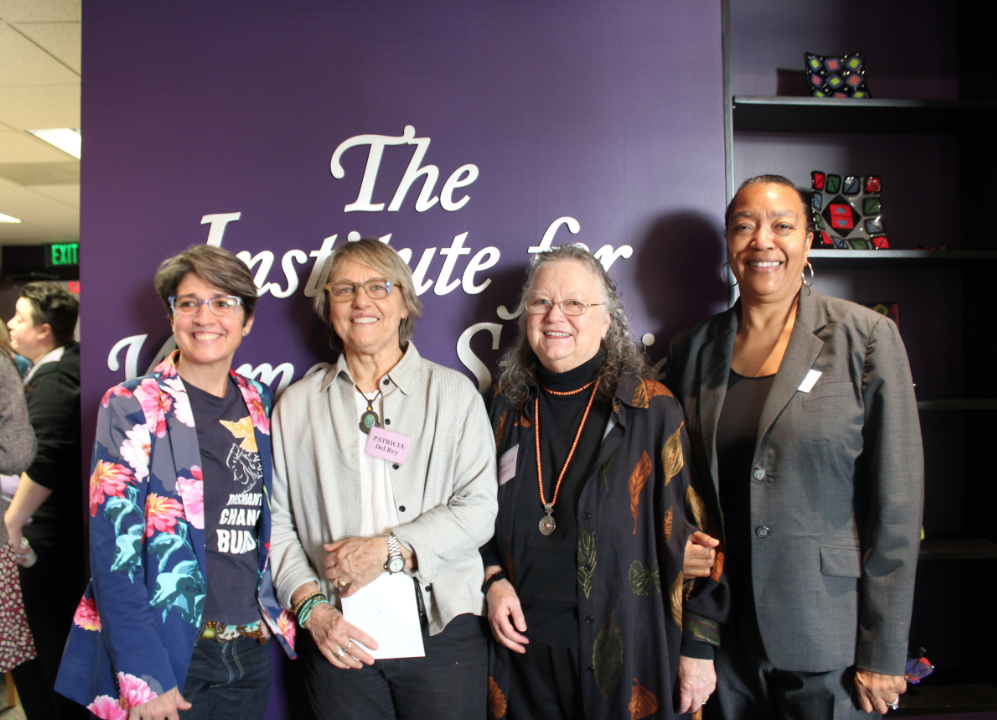 If you would like to honor this history by making a donation to the Del Rey/Kleiner Fund, visit https://gail.uga.edu/DelReyandKleiner