Image: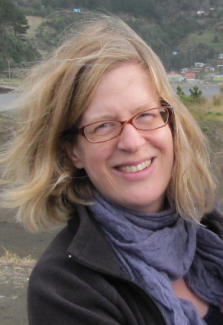 Professor Patricia Richards will be teaching Women's Studies courses for UGA's Study Abroad program in Costa Rica in Spring 2013. 
She will be teaching WMST 2010: Introduction to Women's Studies (can also be taken as SOCI 3280: Sociology of Gender) and SOCI 4280: Global Perspectives on Gender (cross-listed with WMST).  Both courses will have a strong experiential focus, encouraging students to actively seek out knowledge about gender and its intersections in Costa Rica, and apply course concepts on the ground.  Students will also be encouraged to conduct mini-research projects in conjunction with the courses, which will incorporate field visits and guest speakers as well.  Depending on the level of student proficiency, some readings in Global Perspectives on Gender will be in Spanish.
Professor Richards has conducted research in the past in Ecuador, Bolivia, and Chile.  This will be her first trip to Costa Rica, but it is hoped that IWS can establish a strong presence in this program.