Via Zoom
Andrea Carson Coley Lectures
"Dancing with Death: Celia Cruz's Azúcar and Queer of Color Survival" 
This presentation explores the evolution of salsa artist and queer icon Celia Cruz's signature catchphrase azúcar [sugar]. It traces azúcar from her early career with Fania Records, to her later music with Sony Music, and finally to its posthumous adoption by queer fans of color both at her funeral and in the aftermath of the 2016 Pulse Nightclub massacre. In doing so the talk argues that azúcar represented an embodied way to negotiate the patriarchal norms of the artist's records labels, a mode of pushing back against the aspirational whiteness and heteronormativity of the Cuban community, and a model for queer of color survival in a murderous world.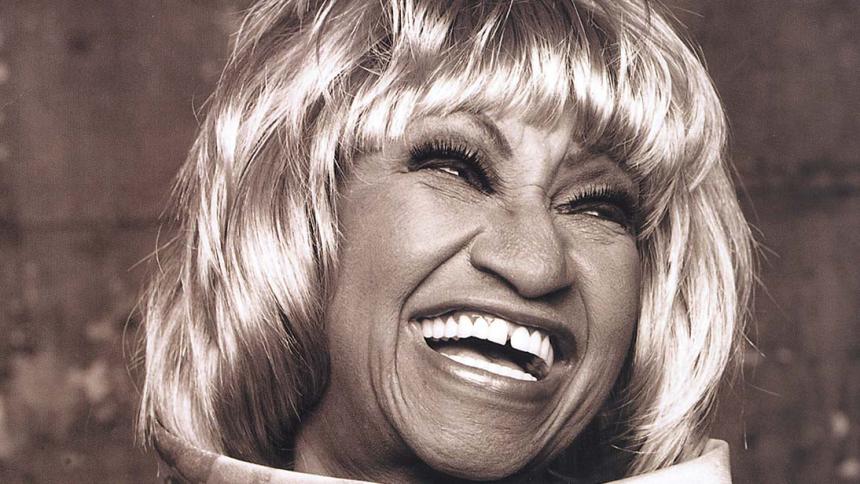 Register in advance for this meeting:
https://zoom.us/meeting/register/tJYvcuCoqj0sG9z0dXobD-s27e4R64Ai0pT8 
After registering, you will receive a confirmation email containing information about joining the meeting.
Presented by Dr. Kristie Soares, Assistant Professor of Women & Gender Studies at the University of Colorado Boulder, and an active performance artist. Both her performance work and her research explore queerness in Caribbean and Latinx communities. She earned a PhD in Comparative Literature from the University of California, Santa Barbara, an MA in Comparative Literature from the University of Colorado, Boulder, and a BA in English and Women's Studies from the University of Florida. Professor Soares' work focuses on 19th-21st century Latinx literature and media, with a specialization in queer Caribbean cultural production.
Download and read some of her scholarship here:
"Dominican Futurism: The Speculative Use of Negative Aesthetics in the Work of Rita Indiana."
Forthcoming in Meridians: Feminism, Race, Transnationalism.
"Latin Lovers, Chismosas, and Gendered Discourses of Power": The Role of the Subjective Narrator in Jane the Virgin."
"The Cuban Missile Crisis of White Masculinity: Tito Bonito and the Burlesque Butt."The Routledge Companion to Gender, Sex and Pop Culture in Latin America. Routledge, 2017.
"Garzona Nationalism: The Confluence of Gender, Sexuality and Citizenship in the Cuban Republic." Frontiers: A Journal of Women's Studies 35.3 (2014)
"Traveling Queer Subjects: Homosexuality in the Cuban Diaspora." Revista de Estudios Hispánicos 45.3 (2011)
The Andrea Carson Coley Lecture is endowed by the Coley family and co-sponsored by the LGBT Resource Center and the Georgia Museum of Art.