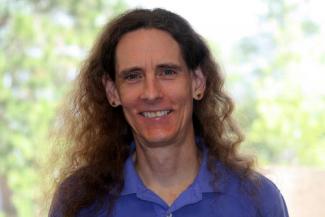 Georgia Museum of Art, M. Smith Griffith Auditorium
Andrea Carson Coley Lectures
"The Experiences of Trans Students Today: What We Know and Do Not Know (But Should)"
Presented by Dr. Genny Beemyn, director of the Stonewall Center at the University of Massachusetts, Amherst and the Trans Policy Clearinghouse coordinator for Campus Pride
Until the last decade, what little was known about the experiences of trans college students was largely anecdotal. Today, empirical research has provided some insights into the ways in which trans students face individual and institutional genderism and cisnormativity on campuses, the negative effects of this oppression, and trans students' efforts to resist and persist. But much remains unknown or understudied. This talk will examine where we are with research on trans students (including a discussion of the presenter's own work) and where we must boldly go.
Genny Beemyn is the director of the Stonewall Center at the University of Massachusetts, Amherst and the Trans Policy Clearinghouse coordinator for Campus Pride. They regularly write, speak, and consult on the experiences of trans college students and how campuses can develop trans-inclusive policies and practices. Their books include The Lives of Transgender People (Columbia University Press), A Queer Capital: A History of Gay Life in Washington, D.C. (Routledge), and Trans People in Higher Education (SUNY Press). They are currently working on a book entitled Campus Queer: Addressing the Needs of LGBTQ+ College Students (Johns Hopkins University Press). Genny has a Ph.D. in African American Studies and Master's degrees in African American Studies, American Studies, and Higher Education Administration.
A reception honoring the Coley family will precede the lecture at 11:30 a.m. in the lobby. Both the reception and lecture are FREE and open to the public.
Co-sponsored by the Georgia Museum of Art and the LGBT Resource Center.
The Andrea Carson Coley Lecture was endowed by a donation by Andrew and Kathy Coley in memory of their daughter Andrea Carson Coley (1972-1993), who was a certificate candidate in Women's Studies. Each spring, our Andrea Carson Coley Lecture brings to campus scholars doing cutting-edge research in the area of LGBTQ studies.