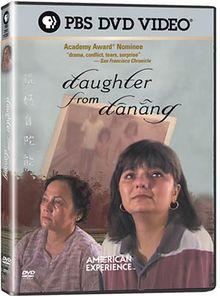 Miller Learning Center, rm. 205
Special Information:
FREE, open to the public, First-Year Odyssey
In 1975, with the end of the war in Vietnam imminent, Mai Thi Kim, a poor, young Vietnamese woman, sent her seven-year-old daughter to America as part of a controversial evacuation program known as Operation Babylift. The parting was devastating to both mother and child, but Kim believed her Amerasian daughter -- the product of a brief love affair with an American Navy officer -- would be in danger in Vietnam. The little girl was adopted by a single woman, renamed Heidi and brought up in Tennessee, where she concealed her Asian past and became "101%" American. Twenty-two years later, Heidi tracked down her birth mother and visited Danang. The reunion that had raised so many hopes and expectations for Heidi and Kim quickly became rife with tension and misunderstanding as the cultural gulf between Heidi and her Vietnamese family grew larger and larger.
(via pbs.org)