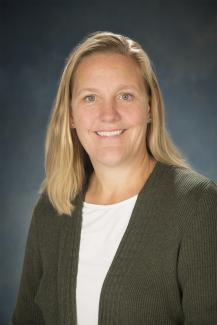 Georgia Museum of Art
Special Information:
FREE, Open to the Public
Andrea Carson Coley Lectures
Title: Talking about Race, Religion, Sex, and Violence in Relation to LGBT-themed Literature
Presented by Dr. Mollie Blackburn, professor in the Department of Teaching and Learning, and in the Department of Sexuality Studies at the Ohio State University. Her research focuses on literacy, language, and social change, with particular attention to lesbian, gay, bisexual, transgender, queer, and questioning (LGBTQ) youth and the teachers who serve them. She has published in journals such as Reading Research Quarterly, Research in the Teaching of English, and Teachers College Record, among others. She is the author of Interrupting Hate: Homophobia in Schools and what Literacy can do about it and the co-editor of Acting Out!: Combating Homophobia through Teacher Activism.
She has received WILLA's (Women in Life and Literature Assembly of the National Council of Teachers of English) Inglis Award for her work in the areas of gender, sexuality, sexual orientation, and young people; the Queer Studies special interest group of the American Educational Research Association's award for a body of work; and the Alan C. Purves Award for an article in the Research in the Teaching of English deemed rich with implications for classroom practice.
The Andrea Carson Coley Lecture hosted by the Institute for Women's Studies at the University of Georgia was endowed through a donation from Andrew and Kathy Coley in memory of their daughter, Andrea Carson Coley (1972-1993), who was a certificate candidate in Women's Studies. Each spring, the lecture brings scholars conducting cutting-edge research in lesbian and gay studies to campus. This year's lecture is co-sponsored by the Georgia Museum of Art and the LGBT Resource Center.
Reception honoring the Coley family to precede the lecture at 11:30am.