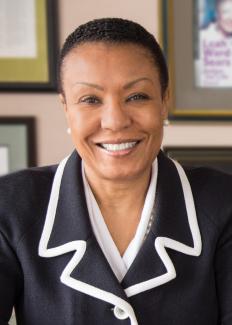 Special Collections Libraries
Special Information:
FREE, Open to the Public, Co-Sponsored by the Lucy Hargrett Draper Center
Presented by former Georgia Supreme Court Chief Justice Leah Ward Sears
Leah Ward Sears is former Chief Justice of the Georgia Supreme Court.  She was the first African-American woman to hold a position on the Superior Court of Fulton County, Georgia.  In 1992, she was appointed to Georgia's Supreme Court, making her the first woman and youngest person ever to sit on that court.  She was also the first woman to win a contested statewide election in Georgia, when she retained her seat on the Supreme Court.
In 2005, she was sworn in as Chief Justice of the state's Supreme Court. Since then, she has twice been on President Barack Obama's shortlist for the United States Supreme Court.
She joined Schiff Hardin in 2009 after retiring as Chief Justice.
Justice Sears attended Cornell University before receiving her J.D. from Emory University School of Law in 1980.  She later received her LL.M. from the University of Virginia School of Law in 1995.  She has taught classes for both the University of Georgia and Emory University Schools of Law.
Title: What Women Want