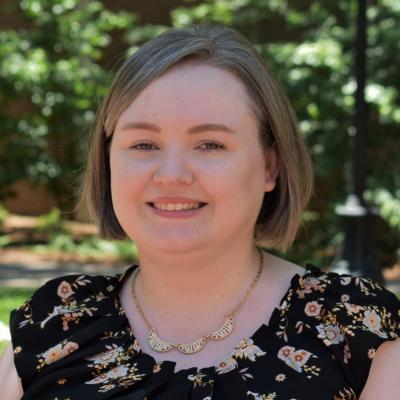 Administrative Associate II
Contact Info
Office Hours:
8:00am - 11:30am, 12:30pm - 5:00pm
Jessica Gordy is the Administrative Associate II for the Institute for Women's Studies. She earned an AS in Computer Support from Athens Technical College in 2008 and a BA in Business Administration from Piedmont College in 2015. During her time at Athens Technical College she received a web certification and was a member of the Phi Theta Kappa Honor Society. She is also an active member of The National Society of Leadership and Success. Before joining the IWS staff in August 2018, she worked in the Office of Research as a member of the Sponsored Projects Administration Pre-Award Team.
Jessica serves as first point of contact for IWS students, faculty, and visitors. Her responsibilities include answering the main phone; routing messages and assisting visitors and walk-ins; sorting and distributing mail; monitoring and ordering office supplies; assisting with filing, scanning, copying, and archiving; and offering general administrative support as needed.