Image: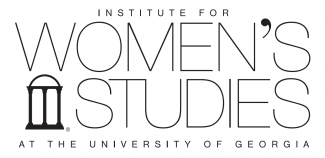 Call for Applications: Lecturer, Institute for Women's Studies at the University of Georgia 
Applications due March 31, 2016
The Institute for Women's Studies at the University of Georgia invites applications for a non-tenure track Lecturer position. Candidates may be in any discipline, but must have: a Ph.D.; a interest in and record of achievement in feminist scholarship in their field; a background in and commitment to the discipline (a graduate certificate or advanced degree in Women's Studies is preferred); and a record that indicates a potential for successful teaching in the core curriculum of the Institute for Women's Studies.
A Lecturer's position at the Institute is a full time teaching position, with a course load of four courses each semester. Specific teaching assignments will include Introduction to Women's Studies and Multicultural Perspectives on Women in the U.S. After seven years in rank, Lecturers who demonstrate outstanding performance may be promoted to the rank of Senior Lecturer.
The Institute for Women's Studies is a unit in the Franklin College of Arts and Sciences. Applicants should upload a letter of application, curriculum vitae, statement of teaching, statement of research interests, writing sample, an original syllabus, and contact information for three references by March 31, 2016. All application documents must be submitted electronically via http://facultyjobs.uga.edu/postings/653 . Review of applications will begin April 4, 2016. The position begins in August 2016.
The University of Georgia is the first state-chartered public university in America. It is a comprehensive land/sea grant university located in Athens, Georgia, 60 miles northeast of downtown Atlanta, the state capital (www.visitathensga.com, www.uga.edu). Georgia is well known for its quality of life in regard to both outdoor and urban activities (exploregeorgia.org). The Franklin College of Arts & Sciences, its many units, and the University of Georgia are committed to increasing the diversity of its faculty and students, and sustaining a work and learning environment that is inclusive. Women, minorities and people with disabilities are encouraged to apply. The University of Georgia is an Equal Opportunity/Affirmative Action employer. All qualified applicants will receive consideration for employment without regard to race, color, religion, sex, national origin, disability, gender identity, sexual orientation or protected veteran status.