Image: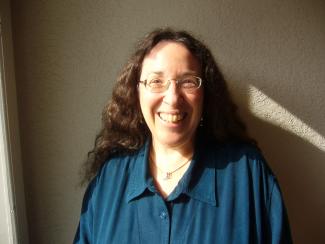 Laura Brown, author, therapist, and founder and director of the Fremont Community Therapy Project in Seattle, will deliver the 20th annual Andrea Carson Coley Lecture at the University of Georgia on Friday, April 18 at 12:30 p.m. in the M. Smith Griffith Auditorium of the Georgia Museum of Art.
Brown, who presented the first Andrea Carson Coley Lecture in 1995, returns to campus this year to present "With Power Tools: Lesbian Feminists Approach Legal Marriage". A reception honoring the Coley family will precede the lecture at 11:30 a.m. in the Georgia Museum of Art lobby. The lecture and reception are free and open to the public.
Brown's professional work in the field of psychology ranges from academia to therapy and consulting. She received her doctorate in Clinical Psychology from Southern Illinois University and previously held positions at Smith College, the University of Washington, and Southern Illinois University. Among her research interests within the theory and practice of psychology are feminist theory and therapy, trauma, ethics and standards of psychotherapeutic practice, cultural competence, and mental health issues affecting the LGBT community.
She is the author of several publications, including her most recent books, Your turn for care: Surviving the aging and death of the adults who harmed you (2012) and Feminist Therapy (2009).  She is a consulting editor for numerous journals including Psychotherapy: Theory, Research, Practice, Training, Trauma Psychology, Ethics and Behavior, Journal of Trauma and Dissociation, Psychology, Public Policy and the Law and Journal of Clinical Psychology.
Brown has worked in her private practice of psychotherapy for the last 30 years, and in 2006 founded the Fremont Community Therapy Project, a counseling service offering low-fee therapy and psychological assessment to people with financial difficulty.
The Andrea Carson Coley Lecture, hosted by the Institute for Women's Studies at the University of Georgia, was endowed through a donation from Andrew and Kathy Coley in memory of their daughter, Andrea Carson Coley (1972-1993), who was a certificate candidate in Women's Studies.  Each spring, the lecture brings scholars conducting cutting-edge research in lesbian and gay studies to campus.
This year's lecture is co-sponsored by the Georgia Museum of Art and the LGBT Resource Center.