Image: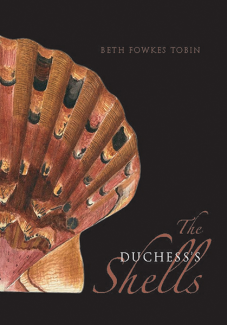 The Duchess's Shells: Natural History Collecting in the Age of Cook's Voyages is the new book from Yale University Press by Beth Tobin, professor in Women's Studies and English.
Margaret Cavendish Bentinck, the 2nd Duchess of Portland (1715-1785), one of the wealthiest women in Britain, was the epitome of the aristocratic collector. She collected fine and decorative arts (the Portland Vase was the most famous of her acquisitions), but her great love was natural history and shells in particular. Over the course of twenty years, she amassed the era's largest shell collection, which was sold after her death in a spectacular auction. This book is the first full-length study of the Duchess of Portland's collecting practices. It tells the story of the formation and dispersal of duchess's shell collection by asking where her shells came from, who gathered them and brought them to London, how they circulated within Britain as gifts, loans, commodities, and as engraved illustrations, and how the duchess and others worked to transform shells into desirable collectibles and scientific specimens. The means and methods by which the duchess amassed, organized, and displayed her shell collection tell us much about natural history's popularity within the middling and upper classes of Georgian England, and, in particular, about the operations of polite science as a fashionable pursuit that brought together women, sociability, and natural history.
(via yalepress.yale.edu) Beth Fowkes Tobin illuminates the interlocking issues surrounding the global circulation of natural resources, the commodification of nature, and the construction of scientific value through the lens of one woman's marvelous collection. This unique study tells the story of the collection's formation and dispersal—about the sailors and naturalists who ferried rare specimens across oceans and the dealers' shops and connoisseurs' cabinets on the other side of the world. Exquisitely illustrated, this book brings to life Enlightenment natural history and its cultures of collecting, scientific expeditions, and vibrant visual culture.